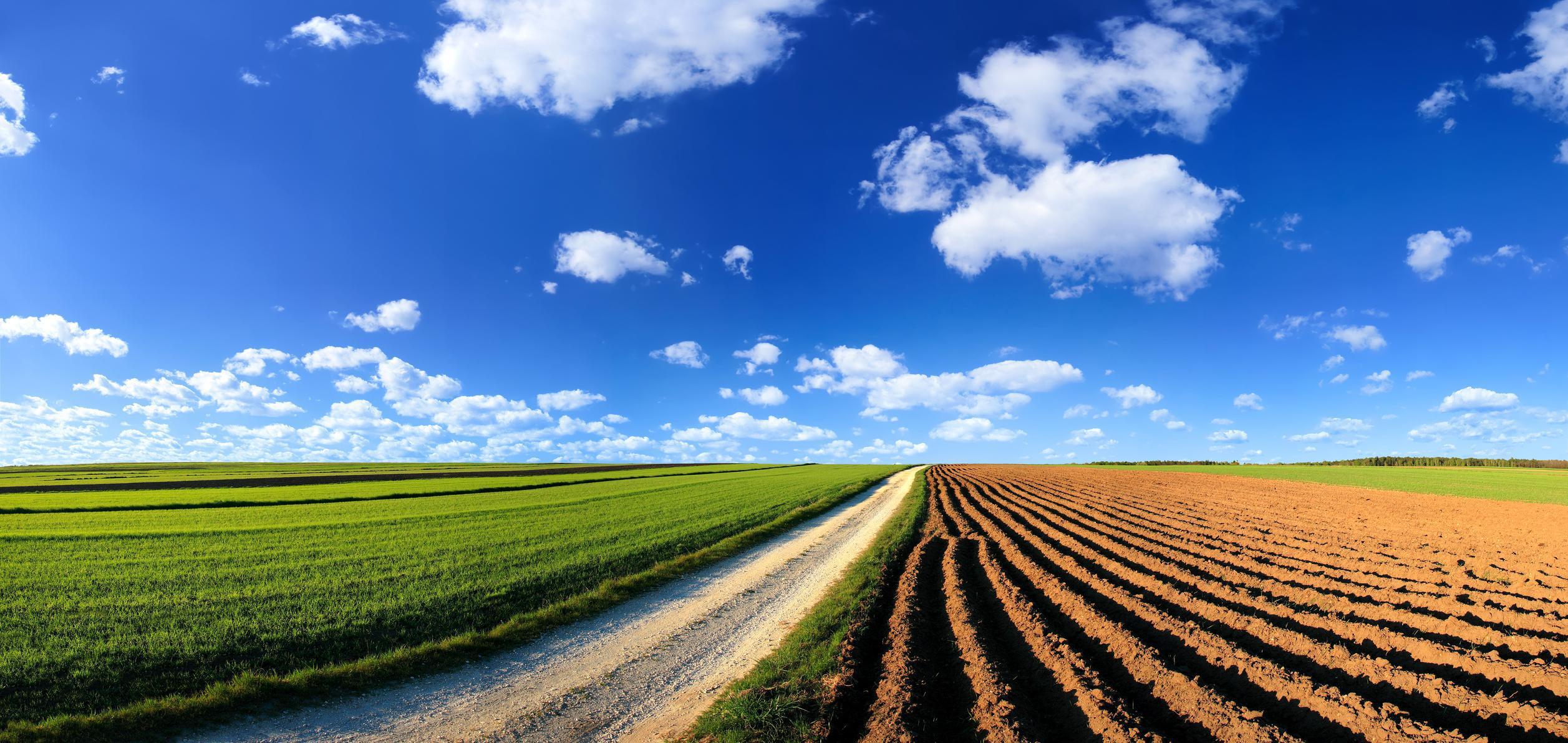 Podcast: How SkyView Is Changing the Financing Landscape for Independents and RIAs
Scott Wetzel, CEO of SkyView Partners joins Mike Langford to share the origin story of the SkyView and how the company's team is helping independent financial advisors and RIAs achieve their goals for M&A, succession planning, partial business sales, restructuring of debt, and cash outs.
To listen to the episode simply click play on the audio stream below or listen and subscribe on your favorite podcast platform. You can find The Advisor Financing Forum on Apple Podcasts, Spotify, and Stitcher.
Transcript
Mike:
Welcome to the Advisor Financing Forum, a weekly podcast presented by SkyView Partners. My name is Mike Langford and in this episode, I'm joined by Scott Wetzel, the CEO of SkyView for an exploration of the company's origin story and the important mission Scott and the SkyView team are on to help independent advisors and RAAs achieve their business goals by providing them with the financing they need for M&A, partial business sales, debt restructuring, business succession and owner liquidity events.
One important part of the SkyView story is captured in the timing of the recording of this episode. Scott was recording from the SkyView offices in Los Angeles. And as you'll hear him mention, the company's headquarters is in the Minneapolis Metro area. Both cities were epicenters for a large scale protest during this recording. The COVID-19 pandemic and the challenges it presents all of us is also something of great significance worth noting.
As Scott and I were planning the episode, we weighed whether we should avoid mentioning any current events in our conversation. We wanted to make sure this was an evergreen episode, and if we worked current events into it, would it maybe harm that use case? We decided that in fact, it was really important that we include it for context, both in historical terms for the company, and also because it highlights the challenges that many independent advisors and RAAs are facing and how the team at SkyView is embracing their mission of service.
In the long term, the origin story and Scott's explanation of how SkyView Partners is structured to deliver clients access to capital in new and innovative ways will remain evergreen in its own right. Understanding the environment that was in place during a portion of the firm's early history brings an additional value that is hard to quantify. But I suspect that if someone is listening to this episode in 2023, they'll nod their head in appreciation and reflection on this moment.
With that as our stage, I would like to invite you to subscribe to the Advisor Financing Forum podcast on Apple podcasts, Spotify, Google podcasts, or Stitcher. And if you enjoy the show, please consider giving it a like and sharing it with your network. Also, if you have a suggestion for a topic or a guest for the show, please feel free to reach out to podcast@SkyView.com or hit us up on LinkedIn, Twitter, Facebook or YouTube. We'd love to hear from you. Okay, without further ado, here's an introduction to SkyView Partners with Scott Wetzel.
Well, Scott, great to have you on the show and we've been working hard on it because you've been working hard. It's really hard to track you down as you're growing a vibrant company that's now almost bi-coastal, right? You're in the middle of the country and you're on the West Coast, and I'm sure more to follow as the business grow. So thanks for joining me today.
Scott:
Yeah. We just happened to be fortunate enough to be in Minneapolis and Los Angeles. I really know how to pick my cities, don't I?
Mike:
Yeah, exactly. Hey, listen, you want to be where the action is. That's what I know about you. You're an action based gentlemen.
Scott:
[inaudible 00:03:16] where the action is. Hopefully, it will be really uninteresting like Minneapolis has always been going forward. So let's get back to being boring Minnesotans. [crosstalk 00:03:24] But thanks for having me on.
Mike:
Yeah, wonderful to have you. So I thought for this intro episode here for SkyView, it would really be a good idea for people to hear from you as the founder, what is SkyView it and what is the firm doing for its customers?
Scott:
Yeah, absolutely. So SkyView, we are a correspondent lender focused exclusively on the financing needs for the independent and registered investment advisor as it pertains to their M&A endeavors and initiatives. So that would include obviously any merger, acquisition, succession planning or work with a lot of clients around restructuring existing, whether it be seller notes or existing SBA loans that they would prefer a little bit better pricing and/or terms.
Mike:
So what was it about this space and the financial services industry that gave you that, "Aha. I need to get in here and solve this problem and serve this market"?
Scott:
Well, it really started, Mike, in a midlife crisis that was helpful in getting things going. But on a serious note, I have been a serial entrepreneur most of my life and been stuck in a corporate rut for some time, but found an opportunity that I felt that there was a disjunct between demand and supply as it pertains to financing for the independent community where if you're at Merrill Lynch or Morgan Stanley, and you decide to retire at whatever pace you'd like, they have a very appealing program for how you can go about doing that. Whereas, as I was viewing my clients and friends retire as independents and/or RAAs that there was no liquidity event at retirement.
That said, it was quote by David Grout, Sr. and a lot to do with why we started the organization that from his advantage, he saw only 2% of independents and RAs retiring with a liquidity event at retirement, which I found odd considering the experience of their wire house peers. Also, in the marketplace, Live Oak Bank has done a tremendous job educating the marketplace, funding loans in an SBA structure, but had done so really without any distribution expertise or force on the ground. So I thought, well, if we can add another option and also add our expertise around distribution and the requisite service that advisors are accustomed to, then that it would be appealing to the marketplace. Since that time, we've originated close to $1.5 billion in loans and funded over a quarter billion today.
Mike:
That's really fascinating, and quite the accomplishment when you consider it's only been a few years. So congratulations to you and the team. Let's talk a little more about the specifics around the financing and the solutions that SkyView offers. You hit them on a high level. You mentioned M&A financing, and you mentioned debt restructuring and so forth. But let's dive into like M&A financing, for instance, at a little more detail. Why is M&A financing necessary and how does it work through SkyView?
Scott:
So we're a conventional correspondent lender. So obviously, both words need a little bit more explanation. Conventional is that we seek to fund to every applicant via a non SBA structure. And instead, we're going with conventional commercial loans from our banks that allow for an increased flexibility, better pricing in terms of fixed rates over time, but most importantly, just allowing the advisor to structure the transaction in however he or she chooses. Then second as a correspondent lender, at the end of the day, SkyView is not actually funding the loan. Rather, we're relying on a network of now 29 banks throughout the country to fund those obligations.
We looked very closely from inception of the model of doing that on balance sheet versus off balance sheet through this network. What you find is that if we're just funding it from the SkyView, it's limited options to SkyView. With the network of banks, the advisor, the borrower, the advisory community has expanded choice, therefore expanded flexibility, expanded competition and it's for us, expanded scale that we could fund more than what our balance sheet put forward and instead, utilize the balance sheet of 29 different banks across the country ranging from 1 billion to half a trillion.
Mike:
That's a really interesting point that if I'm understanding it correctly, which is because you have a network of banks that are in the SkyView program, if you will, you're able to have those banks effectively either bid or cooperate in funding any individual deal that may come through and therefore, ends up delivering a better quality product or lending solution, however you want to describe it, to the borrower, to the RA or the individual advisory firm.
Scott:
Now, I will say, I'll point out the drawback and that's that we approve and/or decline each applicant within SkyView before placing it on our lender marketplace. Then our banks are able to review and underwrite each one of our applicants, but then we need the approval of the bank as well. So that adds an additional step, but we felt like the increased flexibility and scale made that step still palatable, considering the benefit of having the option of numerous banks because each bank likes different types of transactions, and favors maybe refinances or successions or external acquisitions. We know which banks are best suited to serve each one of the applicants needs for that transaction and for really, their banking needs going forward.
Mike:
Let's talk a little bit about the advisor experience working with the SkyView team. If I'm an advisor and I'm sitting here thinking, 'I want to do an M&A, acquire another business," or, "I want to take some money off the table and a cash out because I've built this business for a while. I'd like to experience some liquidity," what's that experience in the process like coming into work with SkyView? How does it start? And what does it look like over time?
Scott:
So as much as we've tried to digitize the entire experience over the last three plus years, there's still a very heavy human element to the process. We do have 29 regional wholesalers located throughout the country that can really help answer them and address questions, and really be that kind of portal to the organization from an origination standpoint. They are supported by a sales desk in Minneapolis that's always there to answer your calls at any time. I can tell you that if you're looking for differentiator between ourselves and our bank partners, it's really that service and/or sales culture that we are here to answer your call and questions, regardless of if you're an existing client or not similar to an asset manager that the advisors are accustomed to.
Mike:
One of the things that you and I had a conversation about not too long ago was the benefit of the community banks that are in your network for the RAA or the individual advisor running a business. Number one, you mentioned that they don't compete with the advisor, right? They don't have wealth management arms in these community banks, which I thought was really an astute observation that I hadn't given much thought of, especially when you think about an advisor in RAA banking with a big box bank, more traditional, large format ones that are national. But also, you talked about that white glove personal service that advisors get in working with the community bank. You just described that's extending to SkyView as well. How important has that been to the advisors that you've worked with so far?
Scott:
We have been pleasantly surprised with the feedback from the advisory community, not just through the process of... When we're working through the underwriting process and closing process, SkyView is involved. But then after close, really it is the bank's client. We've found that the community banks' personalized, customized approach to each business and each client has fit very well with the independent advisor who's clearly delivering the same level of service to their investors every day. So it has been a harmonious introduction and relationship to date that we certainly expect to continue. We're always advising advisors to, even if you don't have an M&A transaction today, call our banking services team and we can determine what bank in your region or national lender could be best for you to establish a relationship with. Bankers are no different than anyone else. They liked doing business with people they know. Therefore, if you have your operating account flowing through a bank that stands ready to fund your M&A initiatives, it's certainly beneficial when it comes time for that credit team to review your application.
Mike:
Yeah. It makes a lot of sense. I'm so glad that you pointed that out because I personally never would have thought of that. It was this really, really interesting. Have you noticed in the... What'd you mention? $1.6 billion of funding so far, have you noticed a typical profile if you will of the advisors and RAAs that are coming through, or is it really just spanning the entire range of the population?
Scott:
Our sellers span the entire range of the advisory community. They have a practice they built with $25 million or $2.5 billion. Our buyers are, certainly and borrowers and clients, are certainly the most enterprising advisors in the wealth management space. I think our average borrower has an AUM about $359 million under management, and is interested in executing an M&A strategy that does not just include one transaction, but oftentimes includes many or as many as possible to grow their organization.
Mike:
What's the timeline in terms of if I was an advisor and I'm sitting there and I'm thinking, "I want to acquire another business, really looks interesting," connected with this other advisor, what's the timeline for getting that process rolling and getting the deal funded so I can take action?
Scott:
Well, really again, and I hate to belabor this point, but if you believe you may have or seek to have an M&A event or transaction at some point in the future, initiate the relationship with SkyView and a banker today.
But then for timeline, we're always interested in working with buyers and sellers that engage us early on in the process as possible because when we can be beneficial in helping structure an transaction that we know is actually eligible for bank financing and helping buyer and seller understand what banks like to see and what they don't like to see in transactions and helping get them comfortable with the commercial financing experience, which is foreign to probably 90% of our clients to no fault of theirs, that financing was just not available to the independent and registered investment advisory community until Live Oak Bank came in, in 2013 and really changed the industry. We owe a huge debt of gratitude to Live Oak Bank for doing so. Our organization would not exist without the work that Live Oak did to lay a foundation and build a portfolio for wealth advisors to do M&A, or to acquire M&A financing from banks.
Mike:
I spend a ton of time in the entrepreneurial community, specifically in the FinTech entrepreneurial space. I really like the sentiment I just heard from you when you're thinking about another firm inspired you and the team to do the things you're doing because I think too often, people look at a potential competitor if you will, in the space and they get threatened and somewhat dismissive, always looking to poke holes in another market participant in their space. Very often as you're experiencing, there's plenty of business for everybody obviously, and making sure that we all focus on that rising tide lifting all boats mentality really, really does help.
Shifting gears a little bit to that entrepreneurial journey, one of the things that's been very impressive to me in my relationship with SkyView and the observations I have is the quality of the team so far. Everyone I've come in contact with has been incredibly impressive. As an entrepreneur, how did you go about assembling that team? How do you choose the right people, I guess, and convince them to come on to this new thing and that this is a mission worth pursuing?
Scott:
A lot of false hope, a lot of false hope. That's why every entrepreneur needs to deliver that to their staff. Now, I've been fortunate to be in the industry for the past 20 plus years and fortunate enough to make a lot of great relationships and friendships and was able to put a team together of people I've worked with in some capacity in the past. I don't know that we have anyone on our team from the wealth management space that doesn't come from an organization we've been at the past and are willing or crazy enough to join our organization. We're looking to do something different, something new and actually create something. Then we were very fortunate that we were able to retain the underwriting department from a bank in Minneapolis with underwriters who actually had experience underwriting wealth management industry M&A.
Because if you look across the banking industry, there's less than one half of 1% of all the banks in the country are willing to fund these obligations. So finding underwriters who understand it, I can just tell you, we were straight up lucky to find our underwriting team from a local bank. They came with something that's very uncommon for credit folks, and that's a personality and a lot of charisma, which sometimes it's a bit much even, which is great. So we got a credit team with charisma. Who has that? Nobody. Then just a lot of people I've been fortunate to work with, so we've got a great team and hopefully everybody's having a lot of fun.
Mike:
It sure it looks like it. Speaking of a lot of fun, I think this is a good way to segue into our next topic here; how are you getting the word out to the wealth management community about the financing options and everything that SkyView has offered what's available to them now? I know I see it. You're doing a lot of work on the marketing side. So talk a little bit about some of the initiatives you have going there?
Scott:
I think you can say it's more about what we're not doing, and we've got come at this from every angle. My background is in distribution. So it's with a field wholesaling force with a lot of tenure out there talking to their best relationships or every marketing medium possible. But most importantly, our hurdle is an education hurdle that many enterprising advisors are not aware of the evolution of bank financing to conventional more recently. So educating buyer, but more importantly, educating sellers that if they're tenured advisor and they've been in the industry for a long time, most were planning on retiring and kind of slowly winding down their practice over a number of years as they retire. Essentially, they've been planning that for a very long time and we show up and say, "Well, now there's a very different option," and that's that you can receive liquidity for 100% or 50% or 25% of your business or your enterprise value at retirement or over retirement glide path at whatever pace and whatever structure that you and a buyer decide. As long as we can underwrite it, we can fund it.
Mike:
Well, Scott, this has been really, really interesting and a great intro to SkyView, and frankly, to yourself as an entrepreneur, I think for many of the folks who haven't had an opportunity to hear from you or meet you in person. In our next episode, we are going to cover financing one-on-one to dig a little more into the nitty gritty and the logistics of what financing options are available to advisors and how do they go about the process of acquiring that financing. So thank you very much for joining me for this first episode.
Scott:
Thank you, Mike. I appreciate it.
Mike:
Thank you very much for listening to this episode of the Advisor Financing Forum. I hope you found it engaging and informative. Personally, I love these origin stories. It's always so fascinating to hear from the people who started the business about what drives their passion for serving their customers. And in this case, as I'm sure you'll agree, there's a tremendous need for financing solutions for independent advisors and RAAs, and that need is likely to grow in the decades to come. If you would like to explore financing solutions for your RAA or independent financial advisory business, the team has SkyView Partners would love to help. Simply swing by SkyView.com and click the, "get preapproved," button or call (866) 567-6282, or shoot off an email to info@SkyView.com and someone will get right back to you. Okay, next up, Scott Wetzel returns for a little financing one-on-one.
Expand