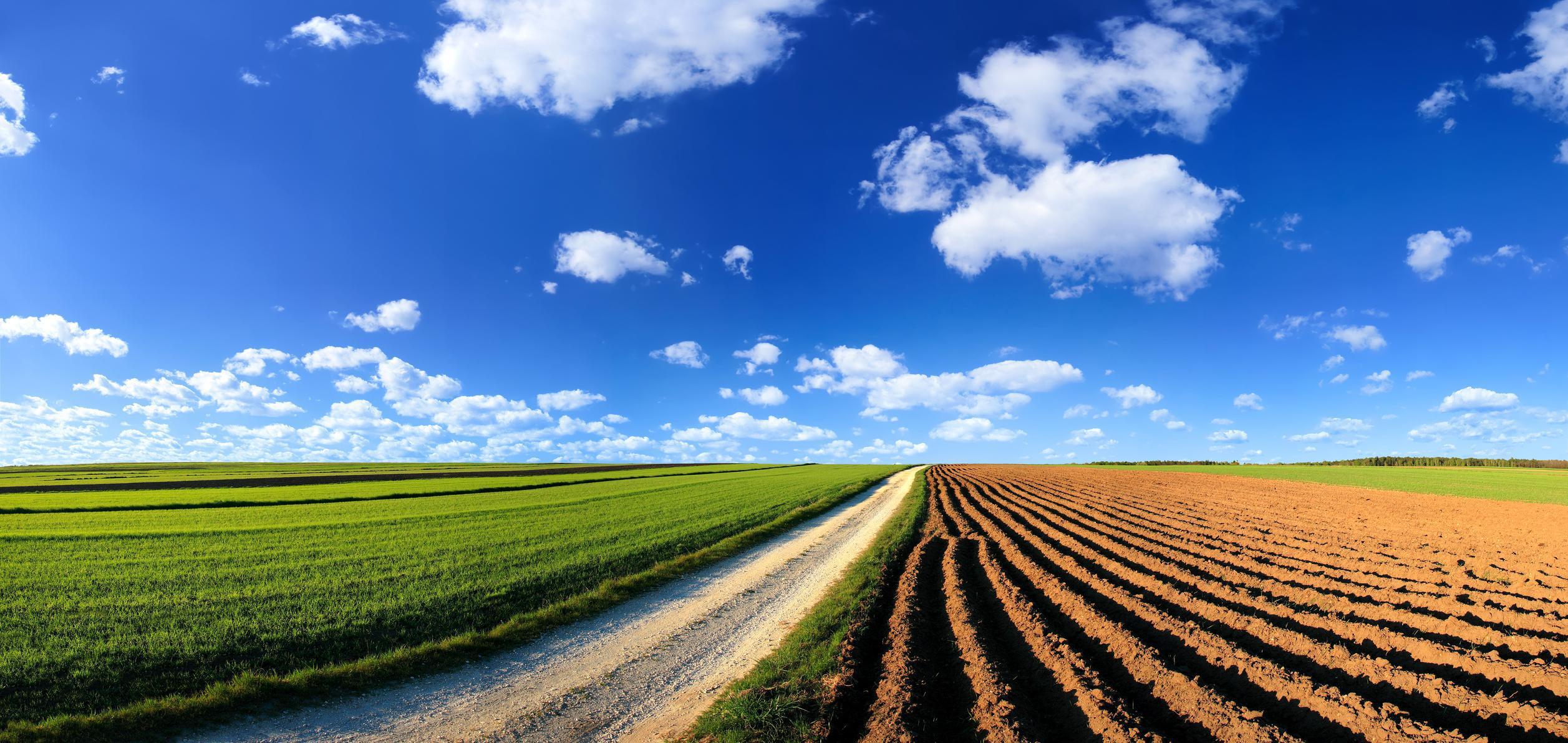 How a home office visit sealed a $1.4B RIA deal for Captrust
By Victoria Zhuang, FinancialPlanning.com - In wealth management's competitive M&A market, sometimes the "first date" of an in-person meeting is what makes or breaks a promising deal. 
Brian Upchurch, whose Indianapolis-based RIA firm Column Capital Advisors announced the close of its sale on Oct. 30 to RIA aggregator Captrust, said another firm had seemed like the top suitor when his team first put Column on the market about a year and a half ago. 
"It's funny, because the other firm was the leader from pretty early on. And both of them were very, very good fits. I mean, we liked the people. We liked the structure," Upchurch said in an interview, declining to name the firm in question. With over $1.4 billion in high net worth client assets under management, Column had plenty of suitors. It engaged investment banker Dave Selig of Advice Dynamics Partners to help narrow down its list of contenders to between 10 and 12, with Captrust and the other firm as finalists. 
But it was the magic of a home office visit to the Captrust headquarters in Raleigh, North Carolina that finally sold him on Captrust, Upchurch said. 
"'You need to come visit Raleigh,'" Upchurch said he kept hearing from Rush Benton, a leader at Captrust. So finally, Upchurch and Kevin Sweet, a partner at Column, paid a visit to the headquarters, where they were "really impressed," Upchurch said. 
Column's experience illustrates how, in dealmaking as well as in recruiting experienced advisors who are in short supply, often what helps a firm win out isn't just the tech offerings or compensation — but more the human side of appealing to advisors. "This is a relationship business," Upchurch said. And home office visits, especially with the return to in-person work as firms emerge from the pandemic, are a critical tool in conveying that aspect of a buyer's appeal.
Standing out in a crowded M&A market 
 The Column deal marks Captrust's 70th acquisition since 2006 and is the firm's seventh deal in 2023. It was followed in quick succession by an announcement Nov. 3 that Captrust had also bought The Normann Financial Group, a Sanford, North Carolina-based practice overseeing over $1.3 billion of assets — reflecting the firm's attractiveness to sellers in many areas, which its home office visit is designed to embody and drive home. 
"They've been a dominant player in the wealth management M&A space for quite some time," Katie Bruner, the president of SkyView Holdings, said of Captrust in an interview. Skyview is an investment bank and speciality lender that focuses on dealmaking for RIAs and independent advisors.  
Bruner said that one differentiating factor for Captrust (which SkyView has not served or transacted with) is its equity ownership model — a factor also cited by Upchurch as a key selling point in the deal's press release. 
"Talent is very much in a shortage in this industry," Bruner said, adding that equity for employees is a growing component in successful deals. "Having an equity pathway or ownership for these employees, really adds to keeping them invested and committed to a long term career path in the space."  
Upchurch said his partners and staff of 22 at Column are all employees of Captrust now, and the three owners of the practice have rolled equity into Captrust, with plans for more key employees to become owners down the line. "And then eventually all of our employees, after three years, are eligible to become shareholders." This has helped him create a long-term succession plan and reward loyal employees, he said, adding that at this point, one to two months into the transition, he's retained all 22 of his staff. 
The benefits offered by Captrust, reflecting its investment in talent, also helped Upchurch keep and attract talent, he said. "I mean, signing up for the health care program, people got big reductions in costs. And they match on, they fund part of an HSA. Their 401(k) matches a little bit better. So all those things … build a bond with our people to the new company." 
"We wanted to be able to bring in new owners into the business, and we wanted to be able to create good career paths for our people," Upchurch said. "That was a big issue that we wanted to solve, and that definitely helped us in that regard." 
Some 59% of employees at Captrust currently own shares, Catherine Currin, senior communications associate at Captrust, said in an interview. Currin added that the Column deal had closed in late September after around six months of involvement for Captrust, putting the firm's initial contact with Column at around early spring 2023. 
When equity isn't enough 
"We do have probably one of the strongest equity programs for employee participation of any of our competitors," said Benton, who serves as Captrust's senior director of strategic growth. 
However, the equity offering by itself wasn't sufficient in Column's case, Benton said. "The other firm also has a program whereby employees can get equity, and they have a good platform and long term strategy and all those things." 
So cultural fit became Captrust's trump card, Benton said. 
"When a firm goes through a process with an investment bank, and they narrow the list down to two or three … a lot of the other factors are in some ways, equal between those firms." 
Captrust's home office visit is a key tool the firm uses to stand out in those final innings, Benton said. "Every firm we acquire, we almost require that they come visit us for a day or two and spend time getting to know the organization top to bottom, getting to know the leadership," he said. "And that is a very important aspect of understanding what the culture is." 
Part of that culture is a sense of robust support services for advisors to take work off their plates, Benton said. "We've got close to 50 people in the marketing department. Well, that's just a number. But when you walk around that department and you meet the people on that team, like Catherine [Currin], you really understand what that scale really means. Same with technology, for example, or same with the investment team." 
Upchurch agreed that the sense of scale conveyed by the home office layout had been important. "I immediately saw a 400 or 500 person office just in their home office," he said, adding that it reminded him of his roots in a large company — he had worked earlier at accounting giant Ernst and Young. 
"We want to be in front of our clients as much as possible," Upchurch said. "And the more time we take away from our owners and key people to do some of these things, it just detracts from what we think we should be focusing our time on."  
In Raleigh, Upchurch saw well-built teams at Captrust for different functions like human resources, IT and trading, and was treated to dinner with the upper management at Captrust. "I could just tell that it was a really well-put-together firm with strong leadership and very strong resources," he said. Soon after, Column agreed to sell to Captrust, for an undisclosed amount. Citywire reported that the deal was financed with a mix of cash and stock. Private equity investor Carlyle became a new Captrust partner during the deal process, although it wasn't involved in this transaction, Benton said; however, that did slow the process down a bit more than usual. 
Captrust reported around 1,500 employees across 85 offices nationwide and over $832 billion of client assets, as of June 30. Despite this size, the firm also attempts to convey a relaxed and informal environment in its home office visits, Benton said. The other firm that had been a contender was "a little more Wall Street, a little more Ivy League," he added. 
"You're interacting and seeing the scale of the resources, but you're also getting to know people … and experiencing how we treat each other. Are we buttoned down in meetings, or do we take the coats off? Or break early for cocktails?" Benton said. "You only get that in person." 
To view the original article written by Victoria Zhuang - Reporter, Financial Planning, please visit:
https://www.financial-planning.com/news/leader-of-1-4b-ria-why-we-chose-to-sell-to-captrust