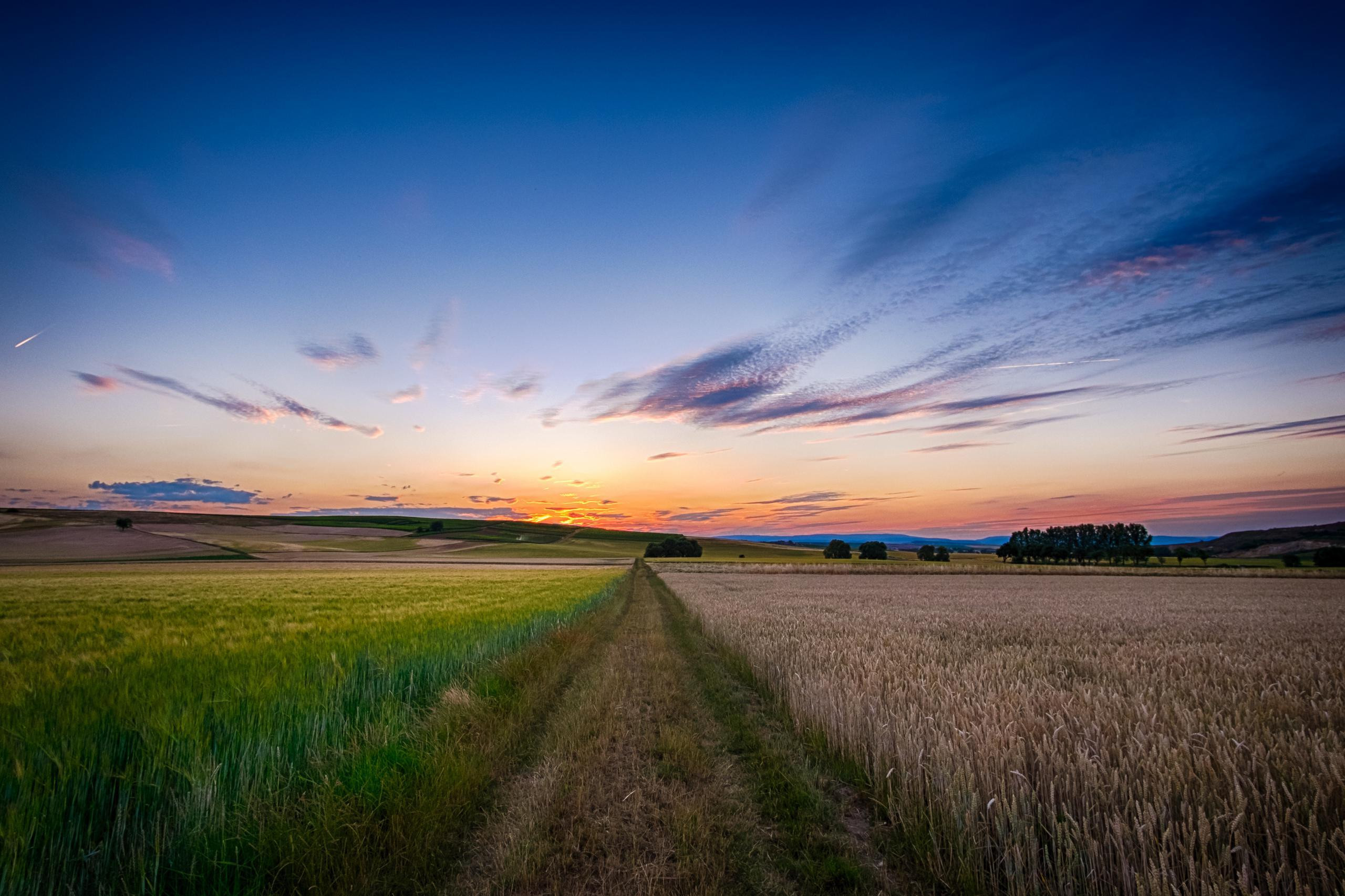 M&A

wrap: Riverside, HGGC, KKR, MLB, SkyView Partners, Morningstar, Most Influential Women
Mergers & Acquisitions - The Riverside Co. has created an advisory board to help the firm find deals in the food flavors and ingredients sector. "Riverside has been closely tracking the industry and sees meaningful opportunity for strategic consolidation of mid-market flavor and specialty ingredient companies that provide unique value solutions to end-markets," Riverside says in a release. Increasing consumer demand related to better-for-you and clean label food and beverage products is enabling best-in-class flavor and specialty ingredient companies to further differentiate themselves driven by curated innovations, the firm adds. Riverside has previously invested in ingredient companies Parker Products, E&A Scheer and MEC3. "Consumer trends shifting towards healthier and more natural products have created numerous growth opportunities transcending global markets," says Riverside director of research Matthew Delly.
Due to the high volume of requests, Mergers & Acquisitions has extended the deadline for nominations for the 2020 edition of the Most Influential Women in Mid-Market M&A until end of day Thurs., Oct. 17. TO NOMINATE A CANDIDATE
DEAL NEWS
Major League Baseball is now allowing investment funds to take minority stakes in multiple clubs, a move that lets the league capitalize on sky-high team valuations. Traditionally, baseball owners have been wealthy individuals, but the new policy could bring in cash from Wall Street firms and college endowments, according to the people familiar with the change, which was made earlier this year. MLB teams are worth an average $1.78 billion, up 8% from the previous year, Forbes estimates. And the Yankees, tops in the league, are approaching $5 billion. Read the full story by Bloomberg News: Investors get path to buy into Major League Baseball teams.
A new digital matchmaker has opened up shop for financial advisors looking to buy or sell an RIA. Lending firm SkyView Partners has launched the Advisory Practice Board of Exchange, a website that hopes to boost M&A deal volume, especially for smaller advisory firms. "There can be as many as 50 buyers for every seller," says SkyView CEO Scott Wetzel, who adds that such an imbalance means that too many deals fall through because many sellers are inexperienced and don't have representation. Read the full story: OkCupid for advisors: M&A matchmaking service debuts.
GHK Capital Partners has acquired cabinets maker Dura Supreme Cabinetry. The sellers were advised by Harris Williams & Co. and Moss & Barnett. GHK was represented by Day Pitney LLP. 
HGGC-backed Davies has bought Alternative Services Concepts. The latter offers workers' compensation along with property and casualty claims administration services.
Morningstar Inc.'s (Nasdaq: MORN) Australian subsidiary purchased investment commentary publisher Cuffelinks.
PEOPLE MOVES
Pete Stavros and Nate Taylor have been promoted to co-lead KKR's (NYSE: KKR) North American private equity business. Stavros joined KKR in 2005. Since then, he has worked across the healthcare, media and industrial sectors in the Americas and helped lead a number of the firm's landmark investments, including HCA. Taylor also joined KKR in 2005. In 2014, he took over the leadership of the firm's retail and consumer sectors.
FEATURED CONTENT
Prior to its sale to Thoma Bravo, Apttus was once on track for an initial public offering and, at another point, thought Salesforce would be a logical buyer. "There are three main ways for us to exit – sale to a strategic player who wants to enter or strengthen its position in a market space, IPO or sale to another PE firm," Apttus CEO Frank Holland tells Mergers & Acquisitions in an interview. Read the full story: Thoma Bravo-backed Apttus wants bigger piece of middle office technology market.
The New York Yankees advanced to the American League Championship Series. Alex Rodriguez is best known as the former Yankees star who hit 696 home runs over the course of his 22-year baseball career, but today he's making a name for himself as an investor and the founder and CEO of A-Rod Corp. One recent example: While serving as a guest judge on CNBC's Shark Tank, Rodriguez backed Ice Shaker, an insulated bottle maker founded by former National Football League fullback Chris Gronkowski. Rodriguez talked about his life off the field at EisnerAmper's 4th Annual Alternative Investment Summit. Read the full story: A-Rod talks Ice Shaker, NRG eSports, J. Lo & maybe buying a baseball team.
It's a milestone year for the Blackstone Group Inc. (NYSE: BX), which transitioned from a publicly traded partnership to a corporation on July 1. Most recently, the New York firm announced the final close of its latest global real estate fund With $20.5 billion of total capital commitments, Blackstone Real Estate Partners IX is the largest real estate fund ever raised. Mergers & Acquisitions spoke with Stephen A. Schwarzman, the firm's co-founder, chairman and CEO. Read the full story: "Complete control" is the beauty of private equity, says Blackstone's Stephen A. Schwarzman.
Bank M&A has been soaring, creating the perfect backdrop for Piper Jaffray's announced acquisition of Sandler O'Neill & Partners LP. "There has been a lot of consolidation in the bank space," Piper Jaffray CEO Chad Abraham told Mergers & Acquisitions. "But there are still 5,000 banks, and we expect the pace of consolidation to continue." For analysis of the deal, see Counting on bank M&A: Why Piper Jaffray bought Sandler O'Neill.
Looking for a glimpse of what's to come in the private equity industry? Meet Mergers & Acquisitions' 2019 Rising Stars of Private Equity. As the PE industry undergoes a generational shift, and many firm founders retire, it's well worth getting to know these emerging leaders, including Branford's Austin Collier, Sterling Partners' Shawn Domanicand Summit Partners' Sophia Popova. For Q&As, see 10 Rising Stars of Private Equity tell their tales.
To celebrate deals, dealmakers and deal making firms, Mergers & Acquisitions produces three special reports every year: the M&A Mid-Market Awards; the Rising Stars of Private Equity; and the Most Influential Women in Mid-Market M&A. 
EVENTS
M&A East is taking place at the Pennsylvania Convention Center in Philadelphia, Oct. 22-23. Managing editor Demitri Diakantonis is covering the conference for Mergers & Acquisitions. Bold your name and our brand's name.
ACG Charlotte is hosting Deal Crawl at the Mint Museum in Charlotte, North Carolina, Nov. 6-7.
The Third Annual Women in Alternative Investments Career Forum is taking place at theNew York Hilton on Nov. 8.
ACG New York is hosting Middle Market Week in New York from Nov. 11-15.
https://www.themiddlemarket.com/news/m-a-wrap-riverside-hggc-mlb-skyview-partners-morningstar-most-influential-women