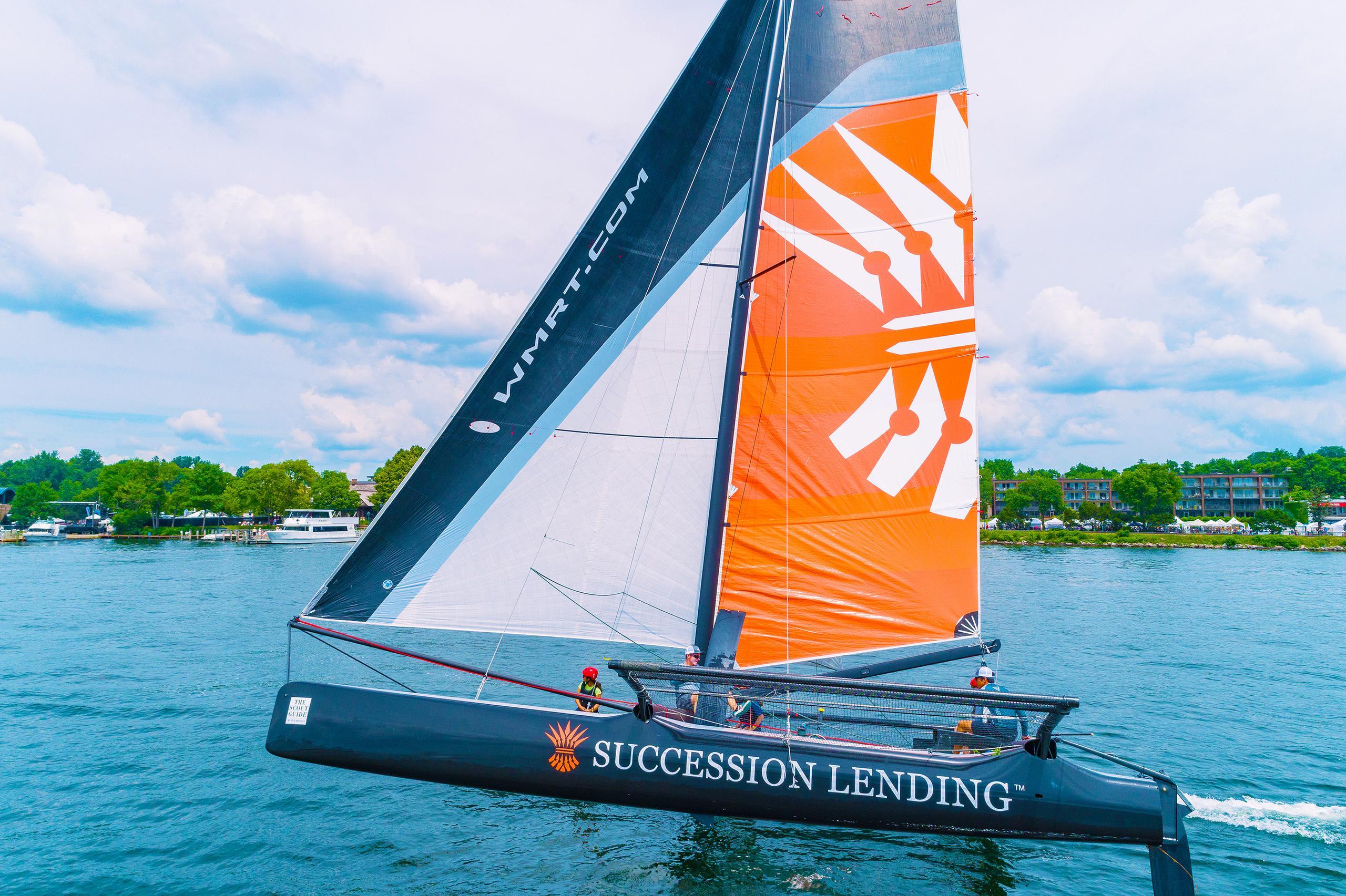 Succession Lending M32 Captures Match Cup
On Sunday, June 24, the Succession Lending M32 won the Wayzata Match Cup amidst a world class field of competitors. Four Marstrom 32 catamarans, towering at over 60 feet tall, competed in front of an international audience on Lake Minnetonka in Minnesota. The World Match Tour is the oldest professional sailing series in the world.
Despite less than optimal weather with wind gusts at merely 6-7 mph for a propensity of the Wayzata Match Cup, the Succession Lending M32 prevailed.
The Succession Lending M32 was skippered by 2013 World Champion and 2018 Congressional Cup winners Taylor Canfield and Sam Rogers. "Having Succession Lending as a sponsor for the 2018 Match Cup was a huge boost to the event," Rogers stated. "The Succession Lending boat proved to be the quickest around the track."
"We are thrilled to be a part of the M32 World Match Cup community," said Scott Wetzel, Managing Partner, Succession Lending. "We are very appreciative of the Wayzata Match Cup organizers that brought this world class event to Wayzata. We look forward to continued support of the Succession Lending M32 in Match Cup competitions around the globe."
The Succession Lending M32 returns to competition in the upcoming Chicago Match Cup.