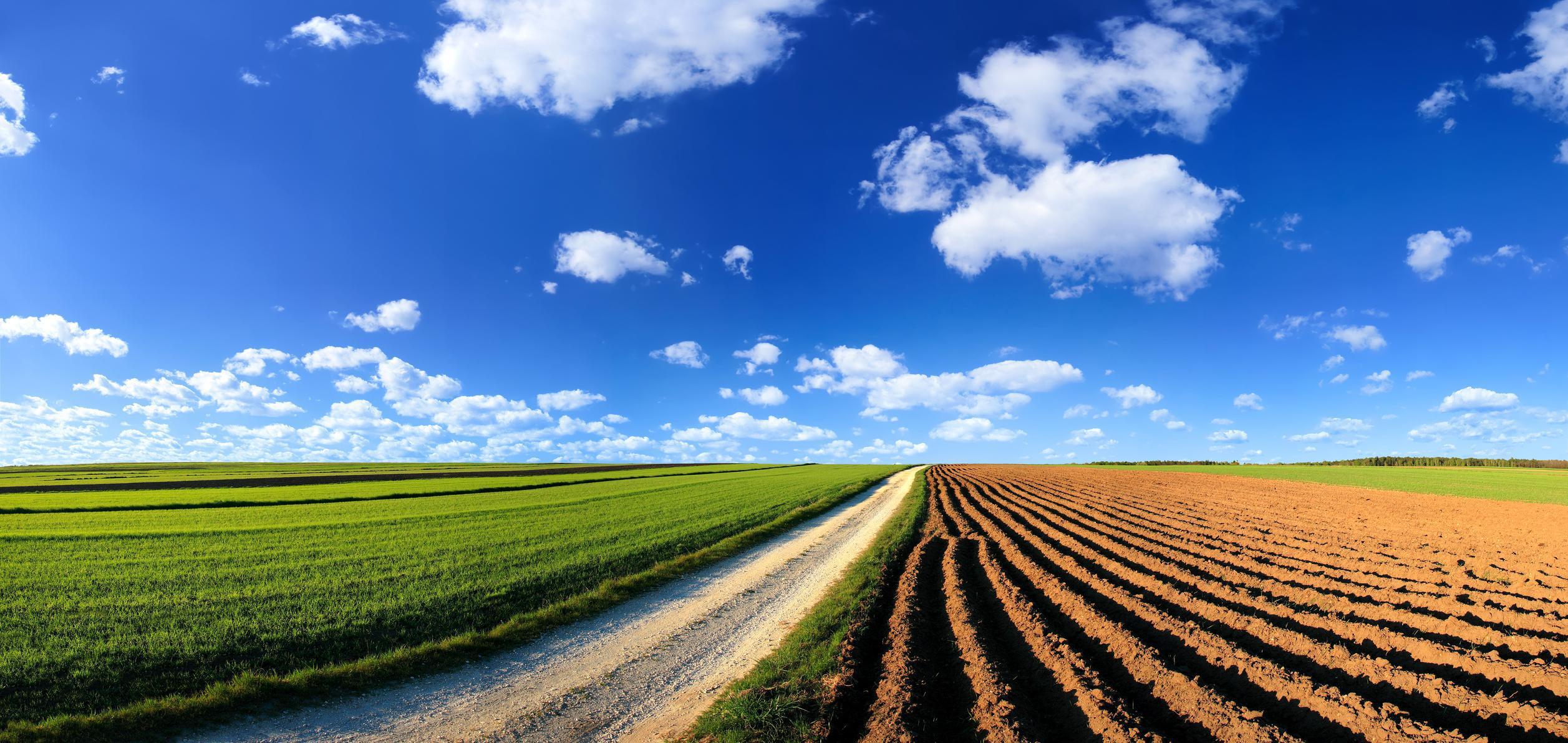 Podcast: Back to Business in 2021! Keys to Closing an RIA

M&A

Transaction
Buying an RIA business often requires a financial advisor to navigate a roller coaster of emotions. Aaron Hasler and the SkyView Partners team have helped many RIA acquisitions over the years and in this episode, he shares how buyers can close the deal.
You can watch a video of the webinar on the SkyView Partners YouTube channel.
To listen to the episode simply click play on the audio stream below or listen and subscribe on your favorite podcast platform. You can find The Advisor Financing Forum on Apple Podcasts, Spotify, and Stitcher.
Transcript
Mike:
Hi there, it's Mike Langford. Welcome to The Advisor Financing Forum, a podcast presented by SkyView Partners. This week on the show, we have our fifth episode in the Back to Business series with a discussion titled, Keys to Closing a Transaction. As with the previous episodes, this is an audio version of a webinar that we hosted for the SkyView community. Aaron Hasler is with me again for this conversation, and we go deep on some of the soft skills and strategies you can use when buying an RIA practice. If you'd like to see a video of the webinar, you can find it on YouTube on the SkyView Partners channel. While you're there, make sure you give the video a like, and subscribe to the channel, so you can stay on top of all the great content that the SkyView team is putting out to help you with your M&A financing needs.
Mike:
And of course, make sure you subscribe to the podcast on Apple, Spotify, Stitcher, or wherever you like to get your podcast jam on. Before we get started, if you have questions about anything we cover on the webinar, or if you'd like to explore your financing options for M&A, succession or any other use case, feel free to reach out to the team at SkyView by calling (866) 567-6282 or simply swing by skyview.com and click that, get pre-approved button, or simply shoot an email to info@skyview.com and someone will get right with you. Okay, it's time to start thinking fourth dimensionally, because in 2021, where we're going, deals get done. Let's get back to business.
Mike:
Hi, everyone. Welcome to Keys to Closing a Transaction. My name is Mike Langford and with me again today is Aaron Hasler, a managing partner at SkyView partners who leads advisor practice, mergers and acquisitions consulting. This is the fifth webinar in the SkyView Back to Business in 2021 series, to kick off the new year. If you happen to miss any of the prior episodes in this series, you can find recordings at skyview.com/educate. We are also publishing audio versions of each webinar on our podcast feed, just search for Advisor Financing Forum on Apple Podcasts, Spotify, Google, or any of the other major platforms. Okay, let's get do it. Hi Aaron, good to see you this morning.
Aaron:
Yeah. Good morning Mike, how are you?
Mike:
I'm doing fantastic. Despite, as we were talking about prior to clicking the record button here, my household flooding incident last night that I had to handle, but I handled it like a boss. So, I'm feeling pretty good.
Aaron:
I love it, sounds like you're a handy guy.
Mike:
There you go. Well, I like to think so in my mind, right? But, I think I just got lucky, but anyways. Hey, we're going to help advisors today, handle some challenges of their own and they may seem like flooding, that's actually a great little transition here. That sometimes when you're in it, when the transaction is underway, the deal is in process. It can be a little crazy at times. And I started thinking about this, we're going to be talking a lot about our soft skills today, right?
Mike:
Advisers who are selling their business often experienced something that we could all recognize for major events in our own lives that are, what I call, butterflies affects, right? Not to be confused with the butterfly effect. If a butterfly flaps its wings in Africa might cause a hurricane in Florida, type of deal. No, no, no. This is butterflies in your stomach. We all get nervous and get the butterflies, when a major event is happening in our lives, it's just natural, right? And so, it's obviously very natural that a seller might have some amped-up emotions that happen when they're getting close to the deadline for a deal or when the deal's in process. So, in this webinar, we're going to help you develop some strategies and techniques to handle whatever comes your way.
Aaron:
Well. I'll say this, when we're talking plumbing stories, some sellers are that person when the water is flowing, it's dripping all over the floor and they can't figure out how to turn their water off and they're panicking, calling every plumber in the book. And then, you have others that assess the situation, figure it out, turn the water off and figure out how to solve their problem on their own. So-
Mike:
Yeah.
Aaron:
It really runs the gamut. It's interesting to work with all types of people.
Mike:
That's a fantastic way of thinking about it, because it is true. There's probably a full spectrum of everybody in between, right? The full panic, "I have no idea what's going on here." And then, there's folks who are like, "All right, I think I got this." Right? And then, in between you're going to ask for help. You're going to reach out, you're going to need some advice and guidance along the way. So, let's dive right in. Selling a business, particularly one based on long-term relationships is highly emotional, right? It's just is.
Aaron:
Yeah, yeah.
Mike:
What's important to keep in mind when it becomes apparent that the seller's emotions may be running a little hot or... You can just feel it, right? So, what are some of the things you would recommend that the buyers keep in mind?
Aaron:
That's a great question, and I think some of my advice goes to buyers themselves, right? Who are working in this transaction, because I think the buyer can really set the tone in the conversation and help manage the sellers emotions. And for the sellers, certainly nothing I think, is more beneficial than some professional advice, in a resource group. And what I always encourage every advisor to do, is create your resource group. We were talking about plumbers, right? I've got a guy, my plumber is fantastic. I am loyal to that guy, I hand his name out occasionally, but I am careful not to hand it out too much, so he's not too busy. So, you only get his name, if you're really nice to me. And it's the same way with a seller. What you want to do is you only do this once, and you really want to create a resource pool around you and provide that advice.
Aaron:
I always joke with my team and they probably get sick of it, is that I think best when I talk out loud.
Mike:
Mm-hmm (affirmative).
Aaron:
And so, sometimes I just need to have a team member there to talk and let me start going through all the different scenarios that we need to have. And so, I like sitting down with sellers and identifying who their resource team is, who their centers of influence are. Because, you really need it. This is an emotional transaction all the way through. And the more support you have through the conversation, whether it's a spouse, a key employee, an agent that's helping you sell the business, even the buyer. That's where I think the buyer is really worth their weight in gold, as they can really set the tone and make that difference for the entire transaction.
Mike:
I love that you just tee'd up that you like to talk things out, you talk it out loud. I am a... Particularly last night when I was dealing with my plumbing issue, I let it out, right? The frustration will come out. My bark is worse than my bite type of thing. I've let out a few- [crosstalk 00:07:09]
Mike:
Well, I give it the good college try for a little while. And then, when it starts to get into that frustrating meter comes out and just let it out or whatever. But, I think it's an important thing to point out that, if the seller is starting to... Maybe, that type of stuff is bubbling up, right? The emotions are coming out. Stuff might just be coming out, right? It might not necessarily be, "The deal's off." Right? It's just, "Hey, listen. Okay, we've got some emotions. They're going to just work their way out on their own." But, there may be some things that you can do, or recognize what they're looking to do. So, one of them that Katie mentioned to us in prep, was that they may want to just have themselves validated, right? That they built this big business or in this long-living business. What are some of the things you do or recommend that the buyer does, that help the advisor feel he, or she has some validation in this business that they've built over the years?
Aaron:
Well, and you bring up a good point. So, you look at some of the major life decisions and a lot of people make them with a partner in hand, right? So, if you're buying or selling real estate, you're moving homes, you might be making a decision with a spouse. You might be going on the advice of your doctor-
Mike:
Mm-hmm (affirmative).
Aaron:
Working with a medical issue with a spouse. And so, selling is the same way, but financial advisors, a lot of them have built their practice, being able to make all their own decisions and work and build that enterprise without any support. And so, they've created an independence that is, I think, unique. There're probably just a few other businesses that are like that. And so, what I always look at is, as the buyer, you really need to look at it like you're onboarding a client relationship, and you're taking them through that emotional conversation around planning for retirement.
Aaron:
It's the exact same conversation. And so, buyers really need to spend the time to build the trust, develop a relationship with the seller. This isn't just a one-time transaction that both parties can walk away from, right? Because of the nature of this advice-based business and the relationships and that relationship handoff, you really have to walk away from these negotiations, excited and ready to work with each other, which I think is unique. You buy or sell a real estate home and you don't have to ever work with that other person, right? You can just o'ball them or offer whatever you want to offer.
Aaron:
And in this situation, you always have to have that relationship. And so, I always say, for a buyer, you have to learn to be that calm voice and take the emotion out, which is challenging because buyers are also going through a lot of emotion too, as they go into the transaction. And there's a lot that they have to think through. The debt they're incurring, the risk they're taking, the workload they're increasing on their staff. There are a lot of decisions, and so sometimes, if not controlled, emotions on both sides build up to a point. And that's where we see a lot of these practice acquisitions blow up.
Mike:
We can help people avoid the blow up, right? And that's our goal today, right? Is really to walk you through some ideas here, because as you were just saying Aaron, many advisors, especially the ones who are operating in a solo practice, but even those who might be operating with a multi-advisor, some junior advisors under their shop. To the point you make, they've been making all the decisions, they've been their own boss for years and years. They've never really had a superior during the entire time of this engagement, of this career of theirs.
Mike:
And suddenly, somebody else is coming in and they're realizing that person is about to be the boss of the thing that they built, right? And so, it's natural for it to not be easy. So, validating that they built a great business and that you're looking to take good care of it, making sure you help them work through the timing. And then of course, connecting with those client relationships, as you mentioned. This is a relationship business, you're going to be taking over relationships with clients, with their team, if they have one and so forth. So, making sure that you're navigating those waters really, really well, and they feel confident in it.
Aaron:
That's exactly right. And I think for podcasts like this, the buyers are the ones that really should be listening, right? I mean, they're the key element to the transaction, it being successful. And what I always say to the buyer is, "You need to make your list of goals through the transaction. What do you want to accomplish out of it? What's the purpose for you to make this acquisition? What does it do for your business? That's beneficial to it, right? Are you able to make that next leap in terms of number of clients? Are there staff issues that the other advisor has and you can bring on board and that's going to help you grow?" So, you're saying, "Okay, what is it in this transaction that's helpful to me?" But then, you sit down and you look at the seller's point of view and say, "Okay, what is it, that's advantageous in this transaction for the seller?"
Aaron:
And you really try and think about, what are the emotions going on in the seller's head? And sometimes you just have to ask, because you don't know. And you have to develop that relationship with a seller and say, "Okay, we need to get to a point where we can share." Now, you don't have to be touchy-feely here, but you have to understand and look at their perspective and think about what they might be going through, through the transaction. And for those that have the ability to do that, have some, what I would call, emotional IQ or empathy. They're going to be very successful acquirers. And when we see some that have a great bedside manner, if you will, and can understand that empathy and that emotion of the seller, and they're the ones that we see them close every deal consistently, time over time. And they end up making multiple acquisitions as a result.
Mike:
That's fantastic. So, our next topic here, we've titled De-stressing The Seller With The Benefits of Bank Financing. So, this is right in the wheelhouse of SkyView Partners, obviously. And part of why, you know so much, is you're in this process with buyers and sellers consistently and constantly, I guess. So, it's interesting. Advisors spend decades of their lives, guiding their clients through a variety of stressful financial situations, right? Including, very frequently, helping their clients navigate the sale of their own businesses. However, like their clients, it's not uncommon for an advisor to get rather stressed out about the money part of this whole business sale process. So, I thought maybe we dive into some areas that can help de-stress the situation and how having bank financing can be a big benefit there.
Aaron:
I would say it's one of the fundamental reasons we started SkyView. I've had so much success and challenge in the past, in working with business owners in their exit plans. But, doing these on seller notes was very emotional, right?
Mike:
Mm-hmm (affirmative).
Aaron:
The seller is really depending on the buyer to run the business well. And so, the choice becomes that much more critical for them when they're creating their succession plan. And what we feel is probably the number one benefit to bank financing, is that the buyer can borrow all that money and really take all of the risks for the seller off of the table, with a 100% bank financing. And that's a pretty critical issue, because I think there's so many other stresses that the seller has in terms of, the finality of the decision, letting go of friendships and client relationships, the satisfaction and ego fulfillment of working with clients and providing advisory.
Aaron:
That's a really powerful thing. It's a little like these sports heroes that have a hard time retiring. When you're a quarterback on an NFL team and you're the man it's super fun, right? And you're having lots of success. It's the same thing when you're a financial advisor, when you're really helping people and you're making important decisions and a big impact on people's lives, I think that's a super powerful and almost addicting feeling, right? And so, if you're winding down your career and you have this finality and you're going through those emotional tugs and poles, that's a big thing. So then, you take out the financing, which is, a lot of these sellers want the value of the business. Why wouldn't you? Right? You've spend a life building this enterprise. And so, as the buyer, you're going through this bank financing process, you're providing all of these financials, providing all of this detail about why your business runs the way it does.
Aaron:
"I'm providing my PNL, I'm providing past tax returns to the bank." The bank does a great investigation into a buyer's business. A buyer has the power to share some of that process with the seller. And what that does, is it really demonstrates to the seller, the fitness of the buyer's practice. And so, what I encourage is that, you have two great opportunities. One, bank financing allows you some due diligence as you're going through the buyer or the seller, because you're looking at their practice and the bank is looking at the transaction and asking questions about the demographics or what have you, the staff. But then, you can demonstrate to the seller, "Hey, I've done all of these things. I've taken all these steps. I spent all this time going through this bank financing process. Let me share with you a little bit about how my business runs, how the bank looks at it, and why they liked this transaction."
Aaron:
And by doing that, that really, I think, demonstrates to the seller that the buyer's very serious about the transaction, that they take the same care to their enterprise that the founder had. And it's really a nice opportunity for the buyer to demonstrate how that seller is going to experience the bank financing and the security of the transaction. And I really like that and I really encourage most of my buyers to share some of the financing results and some of the numbers. We found at SkyView that, sometimes getting the seller on the phone and having a conversation with them along with the buyer, right? Buyer's permission. That really makes a difference, in terms of helping the seller understand where we're at in the process, what's going to happen with bank financing, why this is a secure transaction. And once you've taken that money out, there's still plenty of emotional hurdles-
Mike:
Sure.
Aaron:
That you have to hit with the seller. But, you've taken probably number one off the plate, right?
Mike:
Yeah.
Aaron:
The financial situation, it's now secure.
Mike:
What's really smart about that, in addition to the emotional, giving somebody a little look behind the scenes there, it's also a validator, right? A bank is willing to lend this business money in order to conduct this transaction, right? And banks aren't in the business of losing money.
Aaron:
Not millions of dollars, right?
Mike:
Yeah.
Aaron:
No, yeah.
Mike:
Right? So, they are looking to make a good investment or a good loan, so they know they'll get their money back, right? So, they're going to do that due diligence, as you said. They're going to have a process in place too, before that money moves from the bank, into the account for this purchase, they're going to make sure they check a whole bunch of boxes. You're going to see that the escrow timing in there, right? So, it also helps with that, "Hey, listen, this is when this is going to happen. When these boxes are checked, this is what's going to happen." And so, that gives you, both the buyer and the seller, a little bit of relaxation, I guess. It takes that piece out of it, right?
Aaron:
Without question, right? I mean, certainly it's stressful for the buyer because you're taking on, in some cases, millions of dollars worth of debt. But, we're able to do the due diligence to demonstrate that the revenue's there and the cashflow coverage is there for them. But, for the seller, it really is... What SkyView's position is, is if you can finance a 100% of that acquisition price and you're buying an outside transaction and bring it to your firm. And then, whatever you don't give the seller up front, it's parked in escrow. And so, the seller's only job is to develop and convert the client relationships to the new buyer and the new business. And that, really does distress the entire transaction, or at least takes a big chunk of it off the plate. So then, they're really focusing about what's important to my clients? What messaging do I need to give to my clients? What's going to be important for my clients through that relationship transition phase? And oftentimes, it's the seller that needs that transition time to the buyer or, with the clients, more than the clients need it themselves. But-
Mike:
Right, right. So, let's talk about the other stakeholders. If an RIA business that's being sold, has employees, that's likely another area of concern for the seller, right? And again, this is a people business, we talk about it all the time, it's all about relationships. And I imagine the seller would want to make sure the people who helped build the firm are taken care of. Would want to make sure that they're going to be in a good way and not just like, "Hey, a little bit of news, Monday morning staff meeting, I sold the business. This is your new boss, Aaron. [crosstalk 00:21:03] See you later. Hey, he might have some changes for you, I have no idea." It is probably some concerns there, and there's probably a process. So, what do you advise RIAs include in this process? The buyer and the seller, to make sure that everybody's comfortable with with that part of the transition, the team transition.
Aaron:
So, one of the things that we've developed and that we go through with a seller for representing seller and taking them through the sale of their business is, a checklist. Here's the checklist of the things, the major decisions that I've decided upon. This is what I want out of my business. These are the staff I want to retain, this is how I want it to look. And I recognize that that can change and that can change as they go through the process, because one of the elements of it, as we talked about, is that you can sell your business, but you still have to convert the client relationships. And I think as some sellers think about it, they always think not about all the great things they've done for their clients. They think about that one little thing that they did wrong five years ago, then the client might remember it, right?
Aaron:
And I think there are a lot of advisors that are perfectionists and really work hard at their craft. And so, I always joke as a homeowner, I noticed the brown spots in my yard and that the person driving by on the street probably doesn't even notice. And they drive me nuts as I stare out the window, right? And it's that same type of thing. And so, that conversation, that emotions come out for the seller. And so, as a buyer, what you're able to do is say, "Let's talk about this. Let's talk about what's important for your staff. Let's talk about what's important for that client transition, but then let's revisit it because I recognize that as you go through this emotional process, and as you get closer towards that sale, that you might have some decisions that change."
Aaron:
And I think that is my number one advice to any buyer, is to recognize that, because it's an emotional transaction for the seller, that they may change their mind and they have the right to change their mind. And so, revisiting it, having conversations often, that it might not always be the right decision that that seller is making. And so, as a buyer, you have to coach them through it-
Mike:
Yeah.
Aaron:
As well. But, give them that freedom to change their mind, to develop the conversation and to adjust the narrative. And I think buyers will have a lot more success. And so, if a buyer says, "Well, I don't want to keep Joe, the staff person over here." And then, six weeks later, they decide Joe's imperative for the business and it can't go on without them, the buyer needs to be accepting of that transition and work through a conversation. "Is it the ultimate decision you're going to make? I don't know." But, let that seller have that emotional liberty to make those adjustments, talk through it. And then, you guys can collaboratively make a decision.
Mike:
One thing that I was just thinking of, as you mentioned that, is the timing of the conversation. So, if I'm buying a business, so I was coming in to buy your business and you've got five employees. Two junior advisors and some support staff, before I signed the dotted line, I may want to have a conversation with some of those folks to-
Aaron:
All of those folks, yes.
Mike:
Yeah. I mean, I want to make sure that they're going to stay, right? I mean, I'm not buying people, right? I'm not buying an NBA sports team, right? An NBA team or football team. I'm buying a business, but those folks are really important. They know the investment process, they have relationships, especially if they're advisors with their clients. They're critical to the value of the thing I'm buying. When do you recommend in the process, that those conversations start to happen? Once a Letter Of Intent has been signed? Or what's the process for talking to those key employees?
Aaron:
Yeah. That's a great question Mike, and it can vary with each seller and each size of the business. But, I'd say if it's a larger business and there're more staff people involved, I think even earlier than the LOI, makes sense, right? As you're having conversations with the seller and you're deciding, "Is this a good fit for us? Is this a transaction we want to work side by side for a year or more?" Staff is a big part of it, right? Because, you're developing a longterm relationship with those staff, as the buyer. And so, you want to have that conversation early, because if there's significant issues with those staff people, and you recognize that someone may or may not be a great fit for your culture at your new business or at your current enterprise, that might be a reason to have pause in that transaction or work with that seller.
Aaron:
So, I like those conversations early on. I like having conversations with the employees and talking through that. Sometimes, that's challenging because the seller isn't always ready to reveal to the employees that they're making this change, or they're thinking about it. And so, it's really a conversation about, the larger the business, the sooner, in my opinion, the seller needs to have a conversation with his staff members. That he's hired a firm and he's contemplating creating a succession plan. And that's usually a good thing for the staff, it means security for them and longevity in their career. And then, as the buyer, you want to have a light conversation with those staff people and start to get to know them and understand their roles. Because, when you are merging two businesses, there is sometimes some duplications and there are some hard decisions to make. And we've seen it where sometimes that buyer will choose to consolidate some of their own staff and keep the sellers, because they have better skillsets. So, have those conversations early, in my opinion, because they are a big part of it, almost as much as the price can be.
Mike:
Yeah. I think it's so important that you mentioned having those conversations early and the seller may be having those conversations before they even really start down the path too deeply, if they maybe even have identified a buyer, because-
Aaron:
Yeah.
Mike:
Nobody likes surprises, right? We like surprises when they're great surprises. But, if you're throwing a surprise at me, like suddenly, "Oh wow, you're really into the conversation with selling this business." I start thinking about my needs, my anxiety, suddenly my career emotions start to bubble up and of course, it would be natural to me to go, "Well, hopefully this goes well, but maybe I should start looking at what other opportunities are there for me." So, if you've started to tee it up early, it seems maybe you're going to have a smoother transition process when it comes.
Aaron:
If it's good news or money, leave a message, right? No, I think you're exactly right on it Mike. We developed something called Purchasing Power at SkyView, and it's the idea that as a buyer, you can go get pre-qualified for bank financing and you can demonstrate through your Purchasing Power Score, and the underwriting that we've done, which is a light check of your business, that you're credit-worthy for that transaction. And so, then it goes back to that whole idea that, if you can demonstrate to the seller that you have the money and you're there, then you can really say, "Okay, price is important, it's obviously a huge part of this transaction, but we know that I can afford the business. We know that there might be some differences in how we look at the price of this business, but let's look at the entire conversation. So, I have bank financing, let's set that aside. Let's talk about what's important for the business here in terms of the staff retention, the client service model."
Aaron:
And you can have this circular conversation around it and you can come back and revisit that price on a couple of occasions, as you look at those other elements. And sometimes we find, each seller is really different. And I think that's what's so fun about working in this business and the challenge of it, is each transaction is so different. You've seen one transaction, you've seen one transaction.
Mike:
Yeah.
Aaron:
And so, you work with that seller and you understand what's important to them, and you're going to see their emotional waves up and down. But, that's why we always say, our message to the buyers is, "Take the financing and take the price emotion out of it and focus on the other elements." Because, at the end of the day for a buyer, $100,000 here or there, might not make that much of a difference when you're looking at the long-term view of what you think you can do to grow this business. And so, that's why I always like to say, "Buyers, you're looking at this transaction over 10 years. You're probably going to double the size of the business and the revenue. So, focus on the major details that are important for your growth, as opposed to the micro-parameters around price."
Mike:
Smart, smart. So, let's wrap things up with talking about the transition, right? Because, it's funny. I've often found that one of the things that makes me squirrely, is the anxiety about thinking about all the work that needs to get done for a major event. That's probably what was making me squirrely last night with a plumbing thing. "Surprise, you got all this big thing to deal with." And you had some other things on your mind you needed to get done, and you're starting to rearrange in your head, "How am I going to get all these other things I needed to get done, done?"
Aaron:
That's why I was getting your email at 1:22 AM, right?
Mike:
That's exactly why you got my email at 1:22 AM. "You know what? Things got delayed last night, so I stayed up a little late to get some things done." Exactly. I think everybody attending this webinar or listening to this podcast can relate to having that happen. So, it's not the work itself, right? It's the thinking about the work, that causes our brains to sometimes be susceptible to that feeling of overwhelm, right? Like, "Oh, how am I getting all of this crap done? When am I going to do it? I was going to sit down at 8:30 and just bang this thing out for Aaron and oh, nope it's happening later." So, selling a business that you spent decades building, will require a transition process, right? And that can seem daunting. So, what can a buyer do to make that process feel easier for the seller? I know we've probably hit on a couple of things, but what are some other things that you think the buyer should do to make sure that the seller feels like, "Okay, this isn't going to be this crazy thing for me."
Aaron:
Yeah. That's a great question. I would say, most really successful advisors in this business are really good process people. They're people that can go through and identify, from start to finish, these are the tasks and itemize those out and detail out the steps, from point A to point B. And that's the whole point, right? They are there to help you get from your early career, all the way to your retirement. And so, what I recommend to the buyers and sellers is, create a collaborative spreadsheet, process management spreadsheet, and revisit it often. Sometimes, you review it weekly. And so, there are a few transitions in place.
Aaron:
Sometimes you just have the transition of, "I have to get the clients from my custodian or my broker dealer to buyers." And there's that. And most sellers don't want to go through that work, so the buyer, that's on you. It's on you to work with your team at your custodian or your broker dealer, and come up with a really good transitional plan, hire experts around you, whether it's a compliance expert or somebody at your broker dealer or your custodian, and have that process down and really understand that and work with your team and their team to manage that.
Aaron:
So, that's step number one, and that's not easy. It's a big process and you can leave the seller out of some of that, but the better you investigate that and understand it, the better served you're going to be. And then, there's the emotional transition of the seller handing the clients and the relationships over to the buyer. And this is a tough one, because clients often are so happy that there is a long-term successful plan, that it doesn't take them long to adjust to the buyer, right? As somebody who's younger, they might have a better grasp on technology, they might have a little bit more energy in a meeting. There might be an number of differences. But, what we've found is that retention in this industry is really high when you make these transitions. So then, it really just becomes working with the seller and helping them manage the emotions around that transition and phasing out.
Aaron:
And so, I like to have a conversation about, "What clients are most important to the seller? What do they feel their clients wants out of the process?" And then, start to schedule out a plan of how you're going to go through that. One of the things that I've really liked and I've seen it work out strongly, is that the seller looks at their client list, and then they start to identify which clients they're going to get rid of faster, and which clients are going to hang on to for a little bit longer. And sometimes, it's just allowing them to have that time to slowly transition out, maybe it's over a period of years, maybe it's just over a period of months. But, identify those clients that you really love and let them hang on to them a little bit longer, or maybe it's a different transition process with those top clients.
Aaron:
Because, a lot of times they are friends and it's hard to let go of those friends, if you feel you're violating the buyer's protocol by sticking around and developing relationships. So, this is the part that I think, the buyers who really understand the empathy and emotional IQ succeed. It's because they can understand the emotions that the seller is going through. And then, I really like checklists and I like identifying a collaborative process that the seller has input on and that they can feel they're a part of, because if they feel they can construct their own narrative and collaborate in that, it goes a long way towards helping them understand the tasks that they need to have happen, to let go of the business.
Mike:
I love the way you just described it, it's almost breaking it down into bite-sized chunks. It's the old, "How do you eat an elephant, one bite at a time," type of approach, right?
Aaron:
That is exactly what this is, right?
Mike:
Yeah, yeah. Just take some of the company. It is, it's big and it's going to take time, it's very rarely, is it polar ripcord? And your day one, day two, it's completely different, right? Yeah, ownership has changed, but it's going to extend beyond a specific date, certain. So, work on that process and make it less stressful.
Aaron:
And it's hard for the buyer, it's hard for the buyer to be patient, sometimes. These can be long transactions and there's a lot of work involved. So, I recognize that the closer you get towards the closing dates, the higher the emotions get. And I think it's because people are tired, they're ready to finish the deal and move on. And that's when, as the buyer, you really need to buckle down and spend your 20 minutes meditating or go for a long run, do whatever it's going to take to help you distress, because you are that emotional rock-
Mike:
Yeah.
Aaron:
And it's up to you to lead the troops.
Mike:
Perfect. Perfect. Well, Aaron, thank you very much for sharing your wisdom today and thank you everyone for attending this fifth webinar in our Back to Business in 2021 series. If you wanted to see a recording of this webinar, it's going to be available at skyview.com/educate or over on the SkyView Partners YouTube channel. We will also be publishing an audio version of this in podcast form, on the Advisor Financing Forum Podcasts on Apple podcast, Spotify, Stitcher, wherever you like to get your podcast jam on. As always, if you have questions or suggestions, or if you'd like to explore your financing options, please do reach out info@skyview.com. We'd love to hear from you. Thank you again, Aaron. I really appreciate it.
Aaron:
Thanks Mike, enjoyed being here. Appreciate it.
Mike:
Awesome. Have a good one.
Mike:
Thank you very much for listening to this episode of the Advisor Financing Forum Podcast, it's always a pleasure to have you with us. Make sure you subscribe to this show on your favorite podcast platform or YouTube, because we've got a ton of great stuff planned for you. Huge thanks to Aaron Hasler again for joining us. It's fantastic to hear from someone who has helped so many financial advisors navigate the RIA acquisition process and facilitated, helping RIAs secure the wealth management loans they need to get their deals done. Before we say goodbye, please feel free to reach out with your questions or suggestions for guests or topics for the show by hitting SkyView up on LinkedIn, Twitter, Facebook, or Instagram, or shoot us an email at podcast@skyview.com. And if you want to learn more about your financing options, simply call (866) 567-6282 or email info@skyview.com. Lastly, make sure you're wearing your mask, keeping your distance and being nice to each other, okay? We'll see you next time on The Advisor Financing Forum Podcast. See you, bye.
Expand